Faul & Wad (interview): People have the power to decide if they want to make a song big or not
Notice
: Undefined index: wrap_width in
/myarea/web/mesmika/public_html/templates/boxed/content/default_item.tpl.php
on line
49
>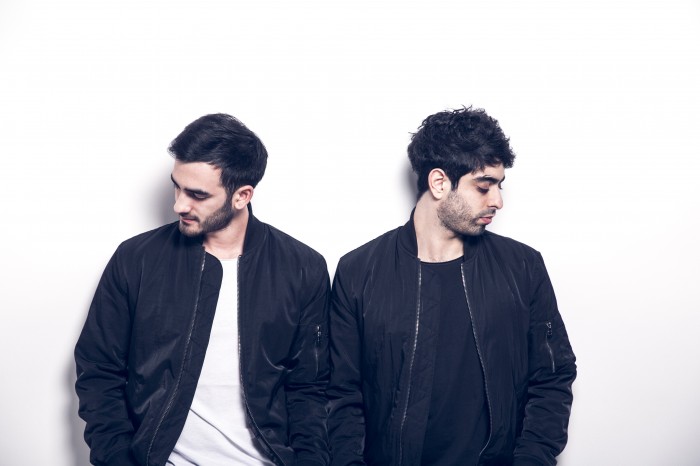 Notice
: Undefined index: wrap_width in
/myarea/web/mesmika/public_html/templates/boxed/content/default_item.tpl.php
on line
49
>
Photo source:
Faul & Wad
Faul & Wad return to Spinnin' for their second release of the year, following up previous track 'Wild Love' with 'Tokyo' featuring fresh talent Vertue, providing their trademark uplifting sound once again - a perfect tonic for the cold winter months. Mesmika talked to the duo and learnt how often they fight because of music, why the chose Tokyo for their new track and if they can speak Japanese.
You both learnt music when you were kids. Was it your choice or did your parents want you to play instruments?
Actually it was our parents, we both loved it from the moment of our first music lesson but we were so young so we were given the chance by our parents who introduced us to music, so we thank them for this every day!

You are both talented people with your own experiences and feelings about music. How do you come together? Have you ever fought because of different opinions?
We are a duo so it is a bit more complicated when it comes to producing music, our music skills are complementary so we're lucky. Sometimes we argue regarding the direction we want to choose for a song but is hasn't come to a fist fight yet haha

Your previous track 'Changes' has amassed over 160 million Spotify streams. What do you predict for the 'Tokyo'?
We can't predict something regarding any of our songs, that's the beauty of music! People have the power to decide if they want to make a big song or not, it's up to them and not us :)
We love the fact that music is made for people and we only want to make them dance, smile and be happy.
Why did you choose Tokyo for your track?
We chose Tokyo because it's our dream city where we would like to go at the moment! We have a lot of countries and cities we want to explore so we hope we will travel around all of them soon :)
Have you ever been to Tokyo? Can you speak Japanese?
No we never been to Tokyo, we have traveled a lot of countries, South American countries, all over Europe, Russia and some Asian countries.
We don't speak so much Japanese actually only a few keywords if we ever found ourselves lost in the Tokyo city such as "Kon'Nitchiwa" and "arigato".
What are you planning for the next year?
We have a lot of new music ideas, new music styles and influences we would like to try. We are planning a new tour with some special surprises for 2019. We are very excited to begin this new year actually!
Which festivals would you like to play at?
EDC, Ultra Music, Tomorrowland, Coachella, Creamfields and EXIT festival! We would also love to go back and play again in Russia! it's been a long time since we have played there! JYou bring sunshine to the world with your melodies. What brings inspiration to you?
We find inspiration in our daily lives but especially during our travels, one regular place such as a coffeeshop or a simple quiet square but in a different country other than France can be a real source of inspiration for us.
We are just following our own musical needs that we have at the moment we are producing, but we want to keep these sunny melodies because music is a source of happiness, joy, gathering and hope for people.
What is your biggest dream for your music careers?
We have so many dreams that we want to achieve with our music, playing a live show through each country in the world would be amazing and also being able to work with some great artists such as Calvin Harris, Kygo, Dua Lipa and so many others would be incredible.
We also have this crazy dream to play a gig in space one day - maybe it will be possible :)
Faul & Wad 'Wild Love':