Faul & Wad (interview): People have the power to decide if they want to make a song big or not
Notice
: Undefined index: wrap_width in
/myarea/web/mesmika/public_html/templates/boxed/content/default_item.tpl.php
on line
49
>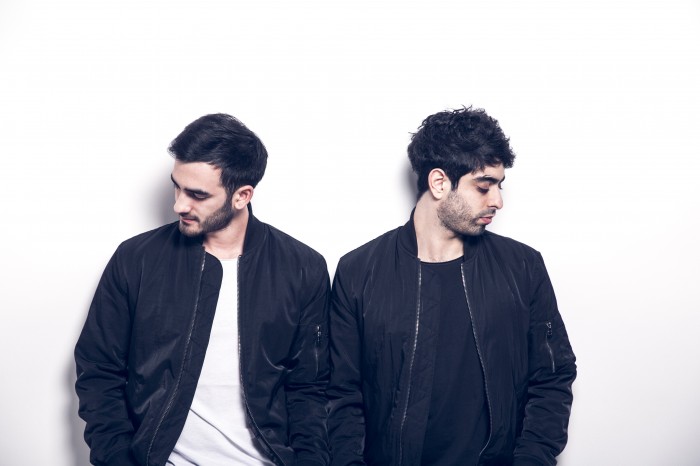 Notice
: Undefined index: wrap_width in
/myarea/web/mesmika/public_html/templates/boxed/content/default_item.tpl.php
on line
49
>
Photo source:
Faul & Wad
Faul & Wad returns to Spinnin' in order to manifest your second release of the year "Tokyo". They again demonstrate their signature sound - a perfect tonic for the cold winter months. Mesika spoke with the Duo to find out how often they fight over the music, why they chose Tokyo for his new track and if they speak Japanese.
Both of you talented young people with their own experience and feeling of the music. How are you going? Have you ever fought over differences in opinion?
We're a Duo, so it's a little harder when it comes to music production, our music skills complement each other, so we were lucky. Sometimes we argue about the direction that we want to choose for a song, but until he came to a fist fight, ha ha
Your previous track "Changes'" has collected over 160 million hits Spotify. What can you predict for "Tokyo"?
We can't predict anything in respect of any of our songs, that's the beauty of music! People have the right to decide whether they want to make a song great or not is up to them, not us :)
We like the fact that music is created for people and we want them to dance, to smile and be happy/
Why did you choose Tokyo for your track?
We chose Tokyo because it is the city of our dreams where we want to go at the moment! We have a lot of countries and cities we want to explore, so we hope that soon we will travel to all of them :)
Have you ever been to Tokyo? Do you speak Japanese?
No, we've never been to Tokyo, we traveled to many countries, countries of South America, throughout Europe, Russia and some Asian countries.
In fact we don't speak Japanese, only a few key words, if we ever get lost in there, such as "Kon'Nitchiwa" and "arigato"
What are you planning next year?
We have a lot of new musical ideas and new musical styles and influences that we would like to try. We are planning a new tour with some special surprises for 2019. We are very excited to begin this new year!
Which festival would you like to play?
EDC, Ultra Music, Tomorrowland, Coachella, EXIT and Creamfields festival! We would also like to come back and play again in Russia! We haven't played!
Their melodies carry you into the world of sunlight. What inspires you?
We find inspiration in our daily lives, but especially during our trips, one common place, such as a simple coffee shop or a quiet area, but in another country, except France, can become for us a real source of inspiration. We're just following our own musical needs that we have at the moment, but we want to keep these Sunny tunes, because music is a source of happiness, joy, rallying the people and hope.
What is your biggest dream in music career?
We have so many desires that we want to achieve with our music, play a live show in every country in the world would be amazing and also have the opportunity to work with some great artists such as Calvin Harris, Kygo, Dua Lipa, and many others. it would be incredible. We also have this crazy dream of one day to play a concert in space - perhaps it will be ever possible :)