Give daroga! in "the City"
Notice
: Undefined index: wrap_width in
/myarea/web/mesmika/public_html/templates/boxed/content/default_item.tpl.php
on line
49
>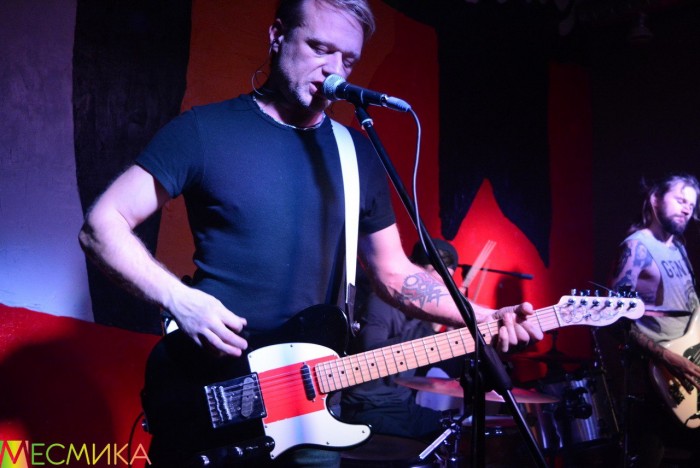 "The city", he is a former Theatre, former "Forest" finally at the moment moved to Forest street, where he received the opportunity to take the concerts of bands who, for example, "the Chinese pilot JHA Yes" and a lot of Pravda and the GlavClub. So all those who used to be a bit limited in choice of concert venues can now be calm - "the City" is ready to open its doors to all!
16 December it was held already traditional Moscow concert of three guys from Belarus - "Give daroga!" with the best songs. The group in Moscow happen quite regularly, so its cohort of devoted fans in the capital certainly is. A little saddened by the fact that at home on the concerts going full RE:PUBLIC, and yet, unfortunately, "City". But fewer guests doesn't mean less warmth of feeling and fervor!
Sunday's concert opened the group lacerations, which is preparing to release a new album and according to them last spoke with the old program. Moscow rock-the guys in masks managed to warm those who came to the club with the December frost. And the end of their set, "City" filled with more than decent to adequately meet guests from neighbouring countries.
One of the first was the absolute hit of the punk rockers from Belarus "Maldives" by setting the desired degree on the dance floor. The audience clearly missed my favorites, because on some songs the Mosh pit for a while calmed down, and then only because it sounded slow songs.
Set "Give Daroga!" has not changed much since last visit, especially what the "Best" obliged to play the best and favorite songs.
"Great," "20 cm", "Army", "DSPG", "blue", "Supersession", "Tanker", "Help" - to which musicians recently released a great clip if you have not seen - easy to find in the group Vkontakte or on YouTube.
"Jump in the stroller", "circuit house", "Submarine" - the set list captured different periods of the band: as more aldovae and ironic, and more modern and melodic compositions.
Sorry have not played a "Poisoned brain", but every fan will agree that the concert of your favorite band or do not play what he likes, or play something that has long been all tired to please here, as you know, is impossible.
I want in next time to see the group at least with a new album, the last album was released already 3 years ago, it's time to update the discography with free powerful release. In any case, most likely before the meeting in Moscow in the spring with the Belarusian punk rockers!