Concert of Lurmish
Notice
: Undefined index: wrap_width in
/myarea/web/mesmika/public_html/templates/boxed/content/default_item.tpl.php
on line
49
>
Notice
: Undefined index: wrap_width in
/myarea/web/mesmika/public_html/templates/boxed/content/default_item.tpl.php
on line
49
>
Photo source:
Nicholas Birula // MESIKA
Concert Lurmish
"I want the music you could fall in the water. Want the music envelops the listener completely, touching every point" — so invites you to the world your amazing music vocalist Karina. 24 Feb in the bar "Union" was a concert of young St. Petersburg group "LURMISH". A few years ago the musicians were already on stage bar "Union", but in the group there were three of them, and they were called "MMYI". Now the group is a family Duo Arseny and Karina. Their mysterious music and magic lyrics musicians write yourself. Initially, the mysterious word "LURMISH" was the pseudonym of the artist Arseny, and only later was the name for the group.
Listeners heard the songs from the debut album, "super blitz" and plunged into a world of fantasies and feelings of participants. Karina was dressed accordingly unusual music performed by the musicians: red tights and sandals, and his head was crowned with points of the St. Petersburg designer Arcadia Kruglykhin, looks more like an alien crown. Even more surprising to hear by indie-pop Duo's cover version of the song "Angels" of the group Ranetki. But the musicians gave her a whole new life and caused a perfect delight of fans.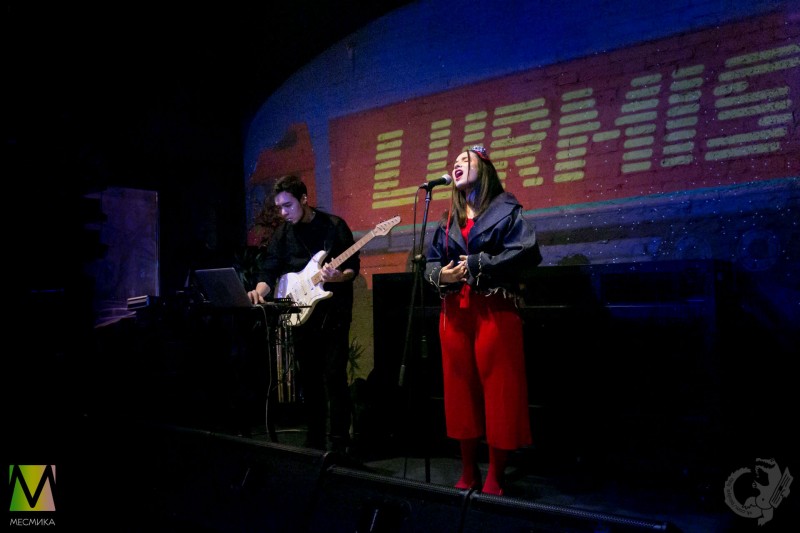 The concert has not done without a major hit "Superhero", marked by many respected publications. This song is about people, about disappointment and loss of trust. That makes no sense to ignore the dark side of human nature, and especially to deny it. "People can disappoint, and it is in order. This does not preclude the existence of peace and beauty," says Karina, the author of all texts. Hit the group sang in unison with all the students and even performed an encore.