Russian rock in an unusual arrangement: Vespercellos made in Saint-Petersburg
Notice
: Undefined index: wrap_width in
/myarea/web/mesmika/public_html/templates/boxed/content/default_item.tpl.php
on line
49
>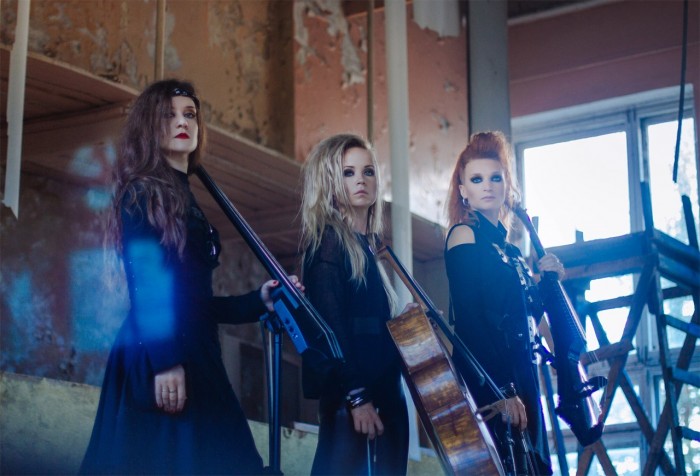 Notice
: Undefined index: wrap_width in
/myarea/web/mesmika/public_html/templates/boxed/content/default_item.tpl.php
on line
49
>
Photo source:
https://vk.com/vespercellos
"They came together. Wave and stone, poetry and prose, ice and fire are not so different among themselves". These lines may come to mind when you hear the combination of "Russian rock on cellos". But the musicians of the project VESPERCELLOS proved that rock is not just alive, as corny as it sounds, but well there in such an original musical setting.
Generally, it is accepted to say that Russian rock is first and foremost the depth of the words and dive into the text. VESPERCELLOS proof that it is possible to play all the familiar songs and they will be perceived as vividly as if it sounded with words.
On March 1 the group arrived in Saint-Petersburg, in military-bar Parabellum, showing, Yes, they were waiting for a long time, and a room full direct proof.
Parabellum is conveniently located in the heart of St. Petersburg and is not, strictly speaking, only a concert venue. There is quite often played polandukraine musicians, but in General this place is quite suitable for the usual Saturday relax with friends. Although the atmosphere of "military" is supported, but the situation there is very soulful. However, if the scene is going to the people, to see something behind the tables is already problematic.
And for VESPERCELLOS bar is already too small. Tickets at the entrance before the speech is almost gone.
The team includes three cello, which is played Irina Lviv, aka Risha, known to many for his performances with Lusine Gevorgyan, Natalia Khmelevskaya and Taisia Kislyakova. The rhythm section represented by Sergey snarsky on drums and Mikhail Solovyov on bass guitar. In this composition, musicians perfectly managed to convey the entire emotional and musical range, hidden in the songs known to everyone.
Started VESPERCELLOS with the "grace" Aria. And at first the audience is not too wet and not maintained actively singing. Risha almost after each song cheerleader hall - sing along, let's active, enough to eat and drink! After a few songs most came pulled up to the scene, and tables were one of the last thoughtful prudes.
What a huge plus to these guys - they're playing those songs that almost everyone knows and which are given in the memory of any viewer. How can you not sing along to their version of the "Damned old house" , "Sky of the Slavs", "Change" or "Everything is going according to plan"? By the way, Yegor Letov recalled a few times, because March 1 was celebrated the world day of civil defense.
Finish VESPERCELLOS the "hot" tunes. "Jump off a cliff", "Doll of the sorcerer" and other equally favorite hits. By that time the place has sat virtually none, and the scene began to happen real rock-n-roll frenzy. About the group VESPERCELLOS it's safe to say they know how to light the audience and make a real punk to their quite classic appearances.
It is unknown how many might go on holiday that evening. Let the situation there was very friendly and intimate, but even if spectators wanted, they couldn't ask for musicians to play endlessly. Though did not sound too polite cries of "you are not excused," but sooner or later it all ends. Had and St Petersburg to say goodbye to a great group, but continued that evening with a great mood.
Author Juliana Benesova