Bullet For My Valentine returned to Russia, April 18 2019 in A2
Notice
: Undefined index: wrap_width in
/myarea/web/mesmika/public_html/templates/boxed/content/default_item.tpl.php
on line
49
>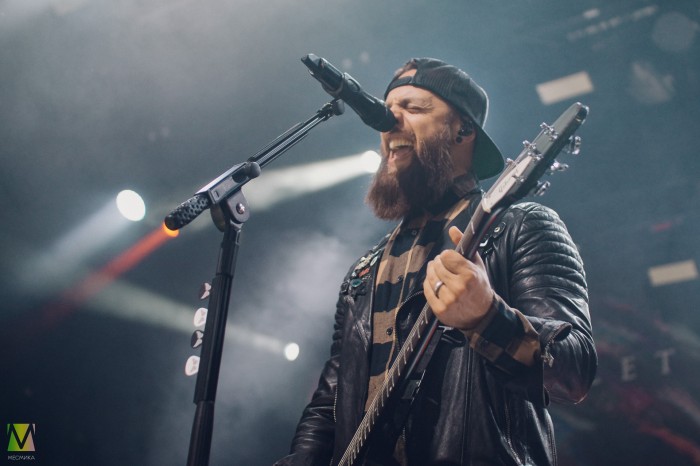 Notice
: Undefined index: wrap_width in
/myarea/web/mesmika/public_html/templates/boxed/content/default_item.tpl.php
on line
49
>
Photo source:
Eugene Bilalov // MESIKA
April 18 at the club "A2 Green Concert" it was hot, and all because in Russia with concerts in St. Petersburg and Moscow returned the British metallers Bullet for My Valentine.
To meet a little closer with the group. British metalcore band as we know it today, was formed in 2003, in Bridgend. Currently the band members are: Matthew So (vocals, rhythm guitar and lead guitar), Michael Padget (rhythm guitar and lead guitar, backing vocals), Jason Bould (drums), Jamie Mathias (bass guitar, backing vocals). The group performs music in the genre of metalcore and alternative metal.
The performance of Bullet for My Valentine in Saint-Petersburg took place on 18 April at the club A2 Green Concert, this place truly is a cult. Within its walls the club is most well-known foreign and domestic guests (Hollywood Undead, Architects, Papa Roach, etc.).
Fans of British metallers began to gather at the doors of the club in advance. For the most devoted fans to queue for the event for a couple of hours before it starts has become a habit. Despite the fact that the group came to the concert relatively recently (in 2017), all with great impatience expected new show.
The concert began at 20:00 with a warm-up. Bullet for My Valentine brought the British hardcore-group Ashen Reach, anyone unknown young Liverpool team, which was accepted by the audience with warmth.
Punctual British BFMV not long to wait, the band came on stage exactly at 21:00 under the track "Don't Need You" ("Gravity", 2018). From the first sounds of the excited crowd blew up the hall enthusiastic shouts and applause.
British metallers played from the new album "Gravity" (2018) songs like: "Gravity", "Over It", "Letting You Go", but also the musicians did not forget about their past albums, the composition of which has long been familiar to fans of "Tears Don't Fall", "4 Words (To Choke Upon)" ("The Poison", 2005), "You Wanta Battle? (Here's a War)" ("Venom", 2015). The band performed 17 songs, and the audience were all eager to continue.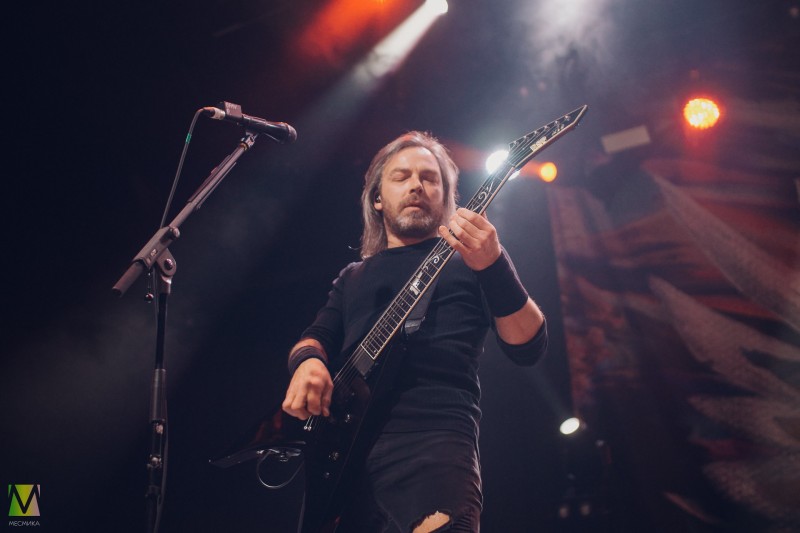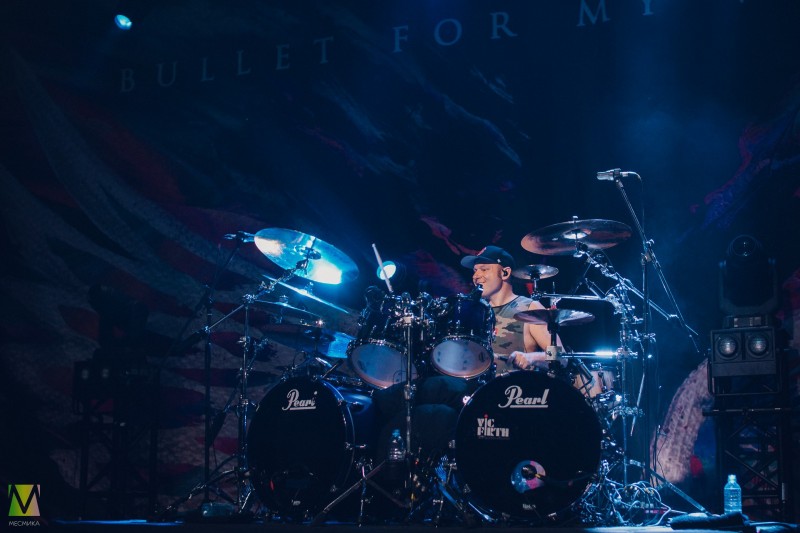 The nice in concert is to see a return from the artist, to see how he enjoys what does. Bullet for My Valentine once again prove that they love what they do. These crazy Brits made this day really unforgettable for the fans. The audience cheered to the last did not want to let the musicians go from the stage, but, alas, everything has an end. The group has concluded his speech with the song "Waking the Demon" ("Scream Aim Fire", 2008) and left the scene.
The concert lasted an hour and a half, but this was not enough for the fans. One moment all... We are all back in anticipation.
Setlist:
Don t Need You
Over It
Your Betrayal
4 Words (To Choke Upon)
Skin
The Poison
Letting You Go
The Last Fight
Drum Solo
Guitar Solo
Scream Aim Fire
Piece of Me
No Way Out
Suffocating Under Words of Sorrow (What Can I Do)
Tears Don't Fall
You Want a Battle? (Here's a War)
Waking the Demon
Notice: Undefined index: wrap_width in /myarea/web/mesmika/public_html/templates/boxed/content/default_item.tpl.php on line 49
>
Notice: Undefined index: label_in_item in /myarea/web/mesmika/public_html/templates/boxed/content/default_item.tpl.php on line 50


Artist: