Cloud connected! The Sweden In Flames finally presented to the Muscovites their new album
Notice
: Undefined index: wrap_width in
/myarea/web/mesmika/public_html/templates/boxed/content/default_item.tpl.php
on line
49
>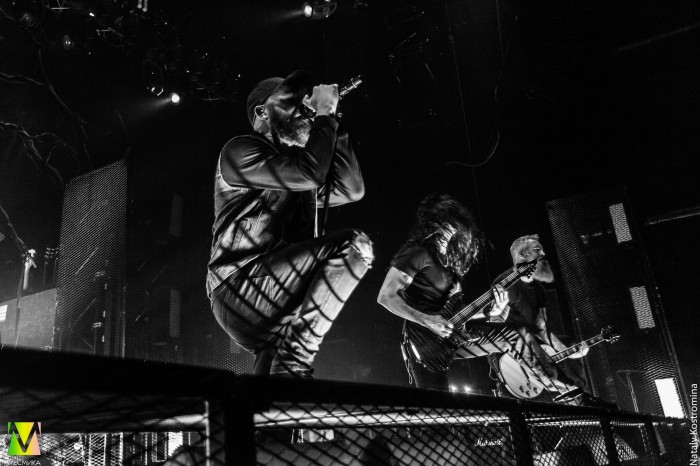 Notice
: Undefined index: wrap_width in
/myarea/web/mesmika/public_html/templates/boxed/content/default_item.tpl.php
on line
49
>
Photo source:
Natalia Kostromina // MESIKA
The beginning of the capital's concert was scheduled for 20:00. To whet listeners came the Swiss-metallers "FueledbyFear". With the task my guys handled it fine. During their performances the people all arrived and arrived, tasted the drinks from the bar and the color of the armor from the stand with the merchandise. The line for merch was started somewhere near the men's room (for those who GlavClub not been, explained: the queue was very long, this is rarely seen).
At the end, to nine in the evening, the expected time of appearance on the stage of the giants of Swedish melodic death metal, GlavClub was not that Packed, and just the eyeballs. Full SoldOut.
In the beginning of the concert Anders Frieden said, "I Think that today you are all in for a great performance. I can just feel it! Do you agree? We will just fry!!!". So what? Did not disappoint!
As often happens, the presentation of the new songs were interspersed with songs of old, already known for a long time and all. For example, launched the "InFlames" c song "Voices" from the new album, next came "Everything sGone" (this is "SirenCharms" – the disc straight from 2014), but then, so do "PinballMap" – this old lady for 19 years! Before her execution, Anders turned to the fans: "We are going to play a song from the album "Clayman". If you know her go nuts! If you don't know her... have fun!". I had to tear myself away!
Frontman IF at all like advertised their songs. It sounded, for example, so: "Now we will play the song "Colony" from the eponymous album. If you don't have this album, I b**th, I don't know what is wrong with you!"
In the rare moments of silence in the hall someone started screaming "zae**camping", and the rest just picked up, and now the whole GlavClub shouted that same word. So, everyone really liked!
The average age of the fan is difficult to determine. Was pupils, uncle, much older. Although that often United the audience, it is the presence of thick beards and many tattoos (the number of "sleeves" among listeners (and listeners!) concert "InFlames" just "ahead of the rest".
"I hope we can all one day see you somewhere else" – broadcast from the stage of Anders, anticipating the final song of their performance – "TheEnd". Very friendly they are, these Swedish guys.
Return In Flames – cult adherents Swedish melodic death metal has taken place! Waiting for the next return!
Setlist:
1. Voices
2. Everything's Gone
3. Pinball Map
4. Where the Dead Ships Dwell
5. Call My Name
6. Monsters in the Ballroom
7. All for Me
8. (This Is Our) House
9. Deep Inside
10. Here Until Forever
11. The Chosen Pessimist
12. Leeches
13. Burn
14. Colony
15. My Sweet Shadow
16. The Truth
17. I Am Above
18. Cloud Connected
19. The Mirror's Truth
20. The End
Author: Sasha Hair