"Krovostok" in "GlavClub"! Here are the nuts!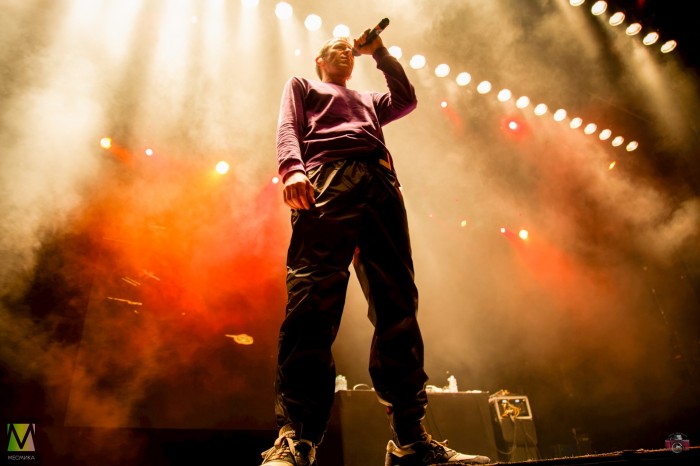 Photo source:
Tanya Ash // MESIKA
27 April in the capital "GlavClub" was held the concert of one of the most controversial groups of Moscow – on the local scene were "Krovostok". An occasion to gather was the anniversary of their first album "River of blood" – she was neither more nor less 15 years.
Many criticized comrade face: behold, they say, swearing from the stage, sings about the Burger, stuff like that. That may be so, but started a similar thread in the ru-turnips he is not. Yes, this is "Krovostok". Back in 2003 a few guys doing rap and a year later released their debut album, in fact, "River of blood". As the target audience, apparently, were chosen then students, as clearly declares Anton himself "Shiloh" Cherniak in the first song of the album "Intro": "hi, kids, oxy**provided in-network."
As time passed, the children grew up, "Krovostok" wrote new albums, the followers Sheila joined the new students. And here, on the 15th anniversary of their debut plastiki – voila: SoldOut "GlavClub"!
Guys, as is often the case, a bit little bit late (almost an hour) the beginning of his speech. But managed to get everything they wanted. Packed the hall, drove: "Good evening, Moscow, Hello! Thank you, thank you for the warm welcome! Love to be in my hometown! With me as always, Фантомас2000, together, we – "Krovostok" from Moscow. And today we will as always do our songs different time!", – greeted guests of awl.
Malchish-bad boys of Russian rap, performed 24 songs. Were "Kurtz" and "Lobster pizza", and "G. E. S." and "Cheburashka". In General, everything, that created them the crowd of fans. Some songs, such as "shower", sang Фантомас2000. Sometimes he passed the microphone in the first row, there was picked up by his party. The guy who has gained access to micro seem hoarse the next morning: it is very loud he sang the chorus. Tried, well done! As at the time wrote Dragoon, "the important thing is that loud."
The crowd, the rappers had good. And then hall took the words and arranged an impromptu karaoke. The final song of the whole concert, "Biography", the people and all sang.
It seems that the fans were pleased with how their meeting went with your favorite artists. When the musicians left the stage, the hall still some time chanted "Krovostok" and "pain". Such cases.
Photo report on the link.
Author: Sasha Hair