Kurara came to St. Petersburg with the upgrade of the presentation of the album Kafka
Notice
: Undefined index: wrap_width in
/myarea/web/mesmika/public_html/templates/boxed/content/default_item.tpl.php
on line
49
>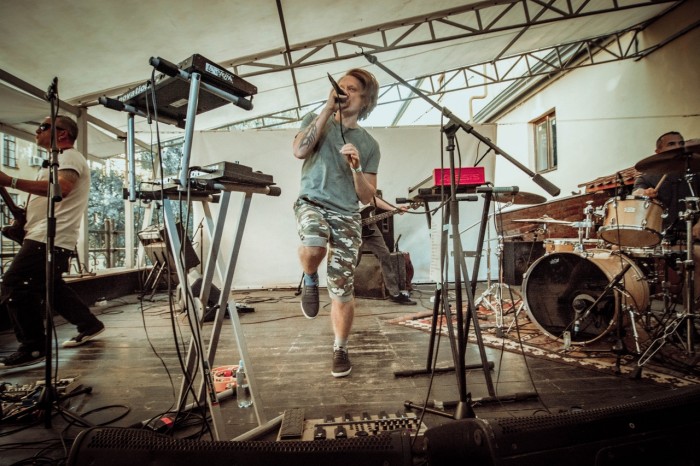 Notice
: Undefined index: wrap_width in
/myarea/web/mesmika/public_html/templates/boxed/content/default_item.tpl.php
on line
49
>
Photo source:
https://vk.com/kurara_summer2019
The Ural group "Kurara" just a few months ago introduced their new album, "Kafka", pretty surprising the fans and attracting new listeners this is quite loud work.
Presentation in St. Petersburg took place at the club Opera on 18 April and 21 July had an upgrade program and on the roof of the club MOD played a concert under the name "Kafka.The summer".
How to order for St. Petersburg artists and the weather that day was played in defiance not too indulgent warmth of summer. Sun, no rain allowed us to enjoy the performance everything - and those who danced near the stage, and those who talked and listened to music at bars and on the rear of the site.
"Kurara" is quite popular among residents of the city, and after the presentation, it seems that many wanted to continue and improved format of the concert.
Evening by "Kafka. Summer" was held rather in the concept of intelligent disco. Almost everyone danced, sang along, and the musicians did not lag behind in this total frenzy.
Started very early, even before eight in the evening with the song "Barnaul", where the praise of this Altai city and some of its individual residents, however, already legendary in the musical coterie.
As promised, I played not only tracks from "Kafka" but also old songs. "The parasite", "not a real man, Camera. Motor. Started" alternated with "boys dont Krai", "Sunny days" and "Tree".
In the second part of the concert the leader of group Oleg Yagodin was interrupted briefly and announced the autumn statement. Then two events coincided - the fifteenth anniversary of the first album "Curry" "Hello, children" the birthday of the cult of the St. Petersburg underground club Fish Fabrique. Wait for fall, wait for a new gig, you get bored it will not be definitely!.
"Kurara" is releasing a new album every two to three years. And it gives you the opportunity to experience each of them in new ways, to realize the ambiguity of their plan. It's not the kind of band that you can listen to between times, then throw, and sometimes to remember a couple of tracks. After a while, should get back to is invaluable at the beginning, to listen and understand - Yes, because that's exactly what I did not understand then, but now I understand the meaning, irony, post-irony and even some musical passages.
Interestingly, the team of Oleg has prepared for the anniversary of the first album, because they perosonally probably the one period of his life, and perhaps will give a new look to their classic songs.
Seem to any listener "Curry" somehow feels "not in your coat." It unites them around musicians who also refused to style borders, genres and frankly the hit moves. A special group of people, an informal Association of those who understand the Kurara is not poison, it's the antidote to routine.
And in the warm July evening on the roof, in the heart of St. Petersburg, a part of this great team came together and escaped outside "of double-glazed hell."
Author Juliana Benesova