"Fresh summer" promotes family values
Notice
: Undefined index: wrap_width in
/myarea/web/mesmika/public_html/templates/boxed/content/default_item.tpl.php
on line
49
>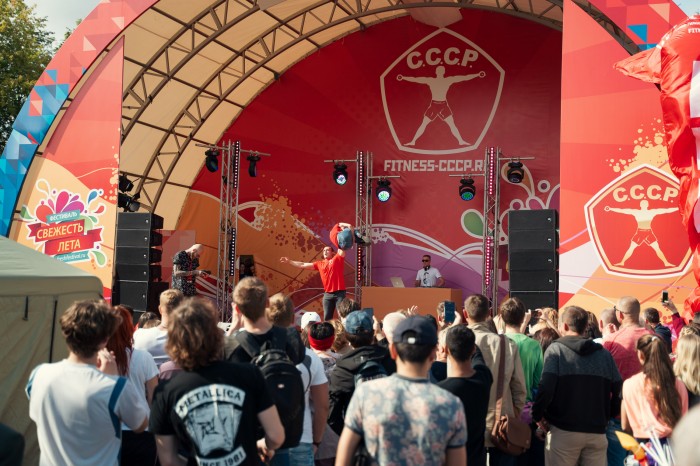 Notice
: Undefined index: wrap_width in
/myarea/web/mesmika/public_html/templates/boxed/content/default_item.tpl.php
on line
49
>
Photo source:
Press service
In the Catherine Park of Moscow held a traditional family festival "the Freshness of the summer", organized by the Foundation "children for Children" with the support of the Department of labour and social protection of population of Moscow.
The universal festival under the motto "Music. Food. Sport. Beauty" is held for the third year in a row, and over the years has become popular among Muscovites. And the point here is not so much that each Park visitor can find things to do and entertainment for the soul, as in the amazing atmosphere of the summer holiday.
"Our festival is primarily a family holiday, – says Alexander Komarov, the organizer of the festival "summer Freshness" and President of the charity Fund "children to Children". – I believe that the promotion of family values and a healthy lifestyle is important. In fact, we are laying the foundations of the right to family life. Therefore, the main grounds we have a children's, educational, informative. Plus, of course, we focus on sport and health where we help our partners – the network of fitness clubs S. S. S. R.".
The people who came this year to the festival "summer Freshness" seem to completely share this philosophy. At all Festival venues literally had no place to Apple to fall. Others learned to dance Zumba, someone tried their hand at various sports simulators, someone relaxed and enjoyed the massage, some Spa treatments, someone looked on the dance floor.
But two events of the Festival it is necessary to allocate especially the cooking contest, BBQ and sports festival for large families, in which were all sorts of competitions and two football championship among children and... mothers with multiple children. Just look at the pictures to understand how much joy was taken part in the Festival and the kids, and their parents. Maybe someday it turns out that this Sunny summer day in the Catherine Park became some of the young participants most vivid and happy memories of childhood.