Modem
Notice
: Undefined index: wrap_width in
/myarea/web/mesmika/public_html/templates/boxed/content/default_item.tpl.php
on line
49
>
Notice
: Undefined index: label_in_item in
/myarea/web/mesmika/public_html/templates/boxed/content/default_item.tpl.php
on line
50
Image: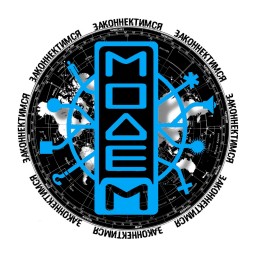 Modem electro-soft rock, made in Russia.
It is strange that our musicians were neglected by this direction and the niche was empty. But now the domestic rock scene with the noise burst is a unique project of Igor Lobanov Cache. A modem is impeccably stylish concept, animate soulful lyrics, dramatic arrangements and "tangible" melodies.
The Modem project has existed since 1999. But truly relevant and popular he has become now, when music is so lacking of meaning and thoughtfulness. Material that is called "ripe" and ready to please the domestic audience. From the perspective of a thinker, the author of the texts, the Cache looks at human relationships, love, politics, and overall world. To songs turn the Modem when inside a conflict arises when you need to make a decision or to change something in your life. There are all shades of emotional range for any of the human condition, so the songs seem so alive.
In a team playing well-known musicians, familiar from other projects. It is, of course, to start with group leader Modem, guitarist, vocalist and author of lyrics – the Cache. Any fan of domestic alternatives or just a lover knows his legendary project Slot. And that, you know, a sign of quality, and with this thesis is hard to argue. Nikolay Karpenko – bassist and backing vocalist for the Modem, the leader of the group БеZ ТроганOFF and bass guitarist Lori Lori. Drums a Modem is Vasiliy GHOST Gorshkov, who is also the drummer in the Slot. And this powerful team gathered in the project the Modem, in order to dumbfound all completely uncharacteristic of all of them the concept - electro-soft-rock.
Connect and be in tune with the Modem!
Concerts