Infected Rain
Image: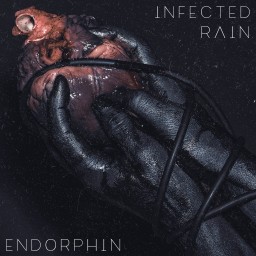 The combination of Female screamo, heavy riffs and electronic samples created the individual style of Infected Rain. The band was formed in 2008 and debuted 03.08.08 at the concert dedicated to the band Slayer. Later on 08.08.08. Infected Rain played in the Crimea at the metal festival Red Alert. In late August, was already recorded their first demo consisting of three songs (With me, Parasite and No Idols).Also the band played several concerts in Chisinau and Ukraine.
Infected Rain took part on such festivals as Red Alert in 2008, Metal Heads' Mission in 2009, RockHausen 2008/2009, Fuckin'FuckFest 3, Big Up! Urban Fest 2009, where the group took first place, Forest Kap 2010/2011. In the summer of 2009 was published ЕР2009 consisting of 6 songs (Judgemental Trap, Panika. No More, Escape, Go Away and Homeless). And in the winter of 2010 was filmed for the song Judgemental Trap. After that, the band played several concerts in Moldova and Romania.
November 25, 2011 was released the first album called "Asylum". For those Infected Rain went on a tour in Romania to support the album. In January 2012 was filmed a second clip of the song At the bottom of the bottle. After the video release, the band played at the Metal Special Fest as a headliner. In June the band played at Bucharest's OST fest 2012 festival on the same stage with Dimmu Borgir and Motley Crue. And right after that he released a new video for the song Me Against You. Then issued a single Stop Waiting, and on March 8, the release of the video for this single.
In autumn 2013 the band played a tour in Romania, Russia, Ukraine and Bulgaria. May 15, 2014 Infected Rain released their second full-length album "Embrace Eternity" and in the autumn the band played a big European tour, which includes 12 countries in support of the new album. Infected Rain consists of 5 members: 2 guitars, female vocals, bass and drums. The combination of the different musical preferences of the participants gives birth to the new style.
Concerts