Chaif
Image: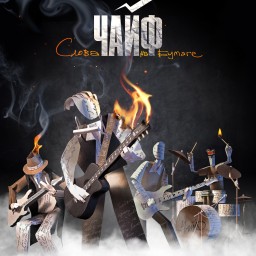 The group hails from the Urals has become a favorite and well-known throughout the country, and now, the most frequent epithet in relation to Chifu – "people group". Songs Chaif well qualified to perform in unison, their good listening in the stadium and in the club, they sing along at a rock festival and economic forum international scale. CHAIF exchanged fourth decade, and more and more fans come to concerts with children and even grandchildren to hear the music that the whole family likes it.
Anniversaries Chaif marks the whole country, the number of released albums has exceeded thirty, the band's songs often members of the hit parades of Russian radio stations, and yet the main achievement of the Chaif – his concerts. Over the years the concerts have Chaif is recognized by the press and critics, and most importantly, people around you get better and better. Four of the Ural guys know a secret that invariably leads to full houses at their concerts. From the long-known songs from simple chords and friendly exchanges between the musicians on every concert there is an atmosphere of cordiality and brotherhood. Each of them obviously can not do without magic: in the mood don't come the viewer, it leaves guaranteed to good.
CHAIF band, whose songs, without a doubt knows and loves the whole of Russia.
Vladimir Shahrin - vocal, guitar, harmonica
Vladimir Runners - vocals, backing vocals, guitar
Valery Severin - backing vocals, percussion
Vyacheslav dvinin - backing vocals, bass guitar
Concerts