Tales of the black city
Image: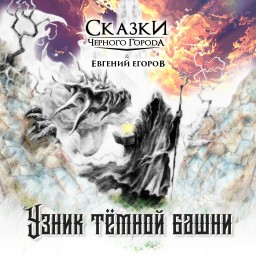 The "Tales of the Black City" was founded in 2007 in Voronezh.
In his work, the team develops the theme of fantasy, mythical and fantasy stories.
While not denying the influence of the team "the king and the Clown", mainly in the debut album, "Tales" adhere to Western benchmarks in music, highlighting such names as Rammstein, Panic! At The Disco, In Extremo and others. Group is defined by constant experimentation with sound and the lack of desire to follow a single style of music.
In the asset "fairy Tales" three full-length albums - Volume I. rise of the Guardians (2012), Vol. II. Reach the stars (2014) and Volume III. Between heaven and hell (2017), three joint compositions in which participated Mikhail Gorshenev ("Werewolf") and Andrey Knyazev ("Reach for the stars") and Anatoliy Sklyarenko ("Sinners"). One official video (for the song "Taste the night").
"Tales" - the permanent members of the rock festivals (black earth, Moto-Maloyaroslavets, Seagull, Safonov and others), also the team has experience of joint performances with the groups "the king and the Clown" (three performances, 2010-2011), "Blizzard", "team contract", "the plague."
In 2018-2019, the leader of the "Tales" Nikolay Yerokhin has become a guest member of the production group "Epidemic" - "the Legend of Cantarana" (the role of the Sorcerer) in Moscow, Saint-Petersburg, Yekaterinburg, Nizhny Novgorod and more than a dozen other cities.
Concerts