MNIMYYe CHISLA
Notice
: Undefined index: wrap_width in
/myarea/web/mesmika/public_html/templates/boxed/content/default_item.tpl.php
on line
49
>
Notice
: Undefined index: label_in_item in
/myarea/web/mesmika/public_html/templates/boxed/content/default_item.tpl.php
on line
50
Image: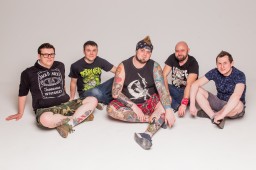 Birth of Imaginary Numbers is considered to be March 1!
On this day in 2009, in the Moscow XO club held its first concert.
Style of music a little ordinary. It is based on punk rock, but as there is a mixture of rap and kahawai alternative music. What in the beginning was not very easy, because MCH did not take the alternative scene, because punk and punk scene Krivine noses because of the rapping in the songs.
The group does not belong to any political movements and currents.
Concerts