Lenny Kravitz 8 June in Saint-Petersburg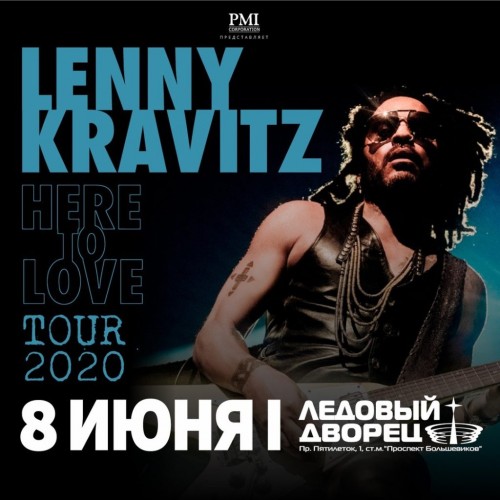 8 June in Saint-Petersburg on the stage of "the Ice Palace" will feature lenny Kravitz. The concert will take place in the framework of the world tour of the musician Here to Love.
Lenny Kravitz is one of the most outstanding rock musicians of our time. For more than 20 Letny career he has managed to transcend all genres and stylistic limitations. Kravitz's talents are endless – he writes songs, produces their albums and plays many musical instruments. During the years of creative activity lenny Kravitz has accumulated a huge number of hits and successful albums 11, whose worldwide sales exceeded 40 million copies. 4 times in a row he won the prestigious award "Grammy" and set a record for most wins in the category "Best male rock vocal".
The last album lenny Kravitz Raise Vibration came out in 2018. It includes 12 tracks in the recording took part old friends and colleagues – guitarist Craig Ross and keyboardist David Beyron, but, as before, most of the musical instruments lenny plays by himself. The album became a kind of creative reimagining of the first works of the musician, and by tradition, the celebration of the unification of rock n ' roll, funk and Blues. "I like the reboot. I'm not twenty years, so again, feeling like this was just a gift of fate", - said the artist about the new work. Here to Love is one of the title songs from Raise your Vibration and the name of the world tour lenny Kravitz. "We are here to love," sings lenny, and it's hard to disagree.
United in love for music can be felt on 8 June in "the ice Palace".