SUMMER MUSIC PARK. A classic in the Botanical garden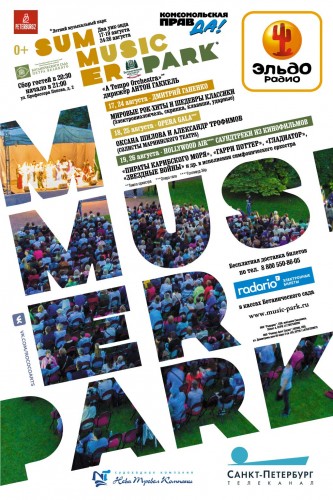 The timing of the festival:
17 - 19 August, 21.00; 24 - 26 August, 21.00
The venue of the festival:
Botanical garden.Peter the Great (Professor Popov St., 2)
A visa is required:
for citizens of Russia is required
Project SUMMER MUSIC PARK, open-air successfully launched last year in the Botanical garden, will again be held in August in St. Petersburg. Now two of the weekend you can hear "ATempo Orchestra" under the direction of conductor Anton Gakkel, and performance of a solo cellist Dmitry Ganenko and Opera singers. Popular classics, Hollywood melodies and even rock hits in a symphonic performance of waiting for the audience under the canopy of the Botanical garden.
The project has expanded and this year he has already shared on Friday, Saturday and Sunday program, where various artists and repertoire, the only constant is the place. About five thousand spectators will be able to visit in August, a unique evening in the Botanical garden. Stroll under the canopy of century-old trees and breathe in the fragrance of summer Park.
"The Botanical garden is a wonderful place, an oasis in the middle of the city, where small, intimate setting of the concert is born to the listener the magic of music. The Botanical garden is already closed and except for our listeners there is no one you can safely take in the atmosphere of the concert and the twilight of a summer evening. In fact, this is the last open-air summer and the most romantic," says the Creator of SUMMER MUSIC PARK, Dmitry Ganenko.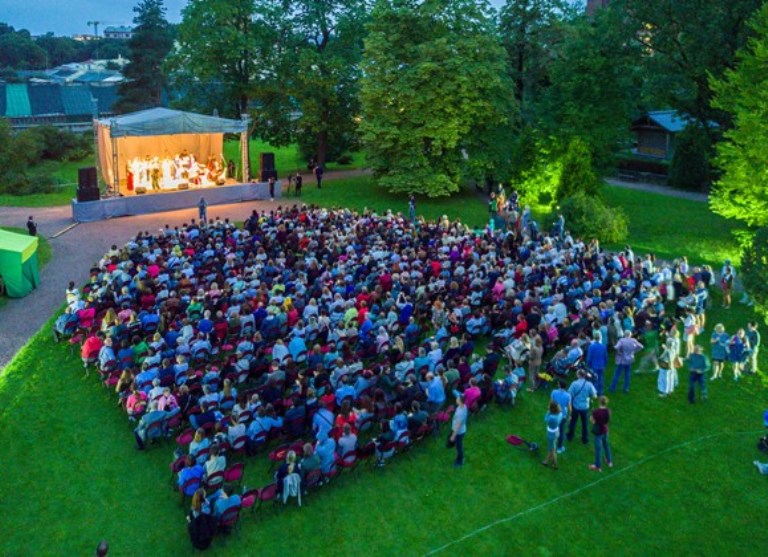 Friday, August 17 and 24, Dmitry Ganenko will present his own musical group – it includes the cello, violin, drums and keys. They will perform famous songs by Queen, sting, Adele and handling of the classic popular: Piazzolla tango, Adagio, albioni, melodies from "seasons" Vivaldi.
18 and 25 August, Saturday – Opera program Opera Gala. The program — popular Opera arias and duets: Verdi, Donizetti, Puccini, Tchaikovsky, performed by soloists of the Mariinsky theater Alexander Trofimov and Oksana Shilova. And, of course, the best of operetta and orchestral overtures performed by ATempo Orchestra, and its members are musicians of the two orchestras of the Mariinsky theatre and the Philharmonic.
And Sunday, 19 and 26 August Anton Gakkel with Dmitry Ganenko and Symphony orchestra ATempo Orchestra will play all your favorite soundtracks from Hollywood movies. Famous "Moon River" Henry Mancini, music by Lloyd Webber, Alan Silvestri, Hans Zimmer for the movie "Gladiator", and his co-author on many Hollywood hits of the Klaus Badelt soundtrack to "pirates of the Caribbean" and many others.
The organizers of the project, "Rococo arts".
Tickets at the box office Botanical garden and radario.ru
Details: https://vk.com/rococoarts
www.facebook.com/summermusicpark/
News
No news to display