Ekofest "Imagine Green"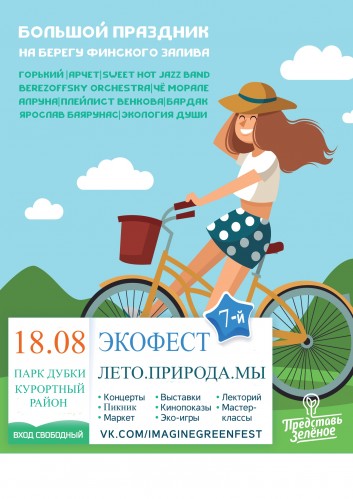 The timing of the festival:
18 Aug 2018
The venue of the festival:
Saint Petersburg on a large open area of the Gulf of Finland in the Park Dubki (Resort area),
A visa is required:
For citizens of Russia is required
Petersburg, don't miss the summer! Large picnic with live music, film screenings, lectures and other activities at the shore of the Bay — all this on a large Ekofest "Imagine Green" on August 18 in Park Dubki. Admission is free!
The event takes place for the seventh time, brings together lovers of summer vacation, helping to learn more about simple Koprivica and get to know projects and people that change the world.
In addition to the classical programme of the festival (master-classes and lectures to exhibitions of art objects and area), offers:
- Juicy music line-up: we come to Archet, Sweet Hot Jazz Band, Stas Berezovsky (ex-spleen), Che Morale and other musicians who are not indifferent to the world around;
Big picnic: take the blankets, but the delicious food will take care of dozens of restaurateurs;
Yoga and other useful activity with parallel viewing of short films about nature;
- Heats at the stand-up paddle classes, catamarans and bicycles;
- Reality quest: learn more about the flora and fauna that surround us;
- Children's outdoor area;
- Film screenings from the festival "Les".
What else?
Maybe you will meet the Fox, to arrange a photo shoot for a woodpecker, or share a meal with a cheeky squirrel. Everything is in your hands.
And how much does it cost?
Absolutely nothing, as always. Let everyone get their portion of the green of summer!
When: 18 August, 11.00 - 19.00
Where: Park "Dubki", Resort area (Sestroretsk).
How to get there: https://vk.cc/8hHI4t
Meeting Vkontakte: https://vk.com/imaginegreenfest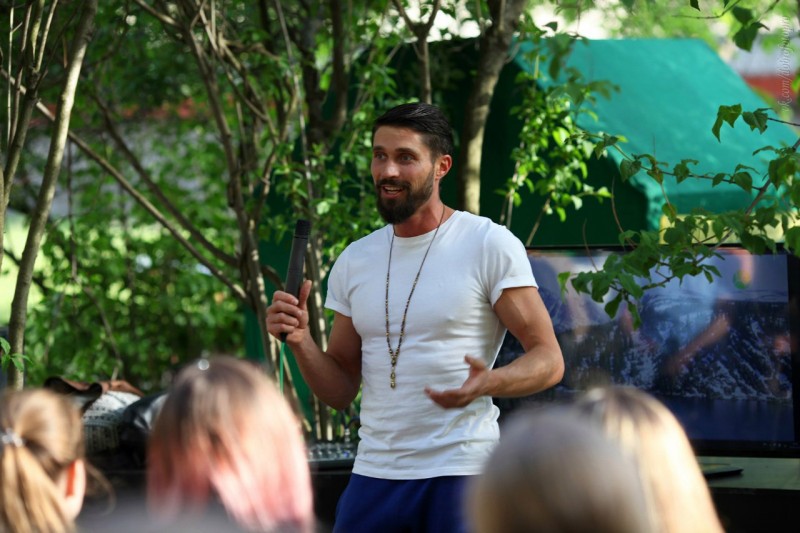 News
No news to display