FROST FEST 2019 will be held on 5 January in Nizhny Novgorod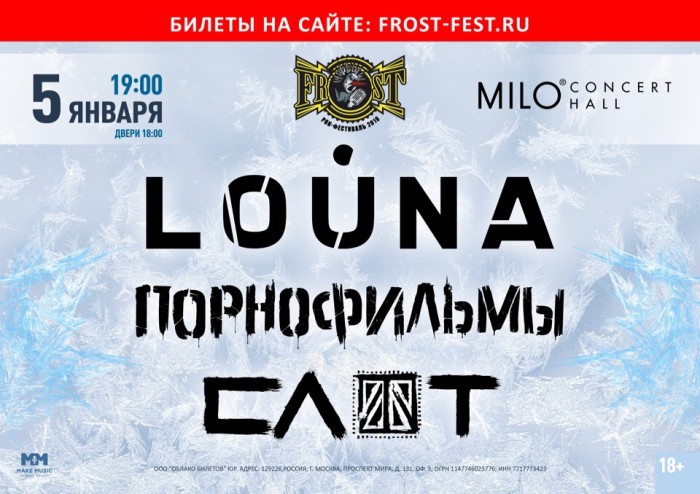 The timing of the festival:
5 January at 19:00
The venue of the festival:
Milo Concert Hall, Rodionova str., 4
A visa is required:
Not required
FROST FEST — the main new year rock festival in Russia. Already on 5 January 2019 at the concert venue "Milo Concert Hall" will feature some of the best rock bands in the country, which will give all visitors an unforgettable Christmas mood, emotion and powerful energy for the whole year! All the rock!
Participants of the festival:
LOUNA
PORN
SLOT
Tickets are already on sale: http://frost-fest.ru/tickets/
News
No news to display