May 1 in St. Petersburg again will host the festival Kraft St culture. Petersburg Craft Event!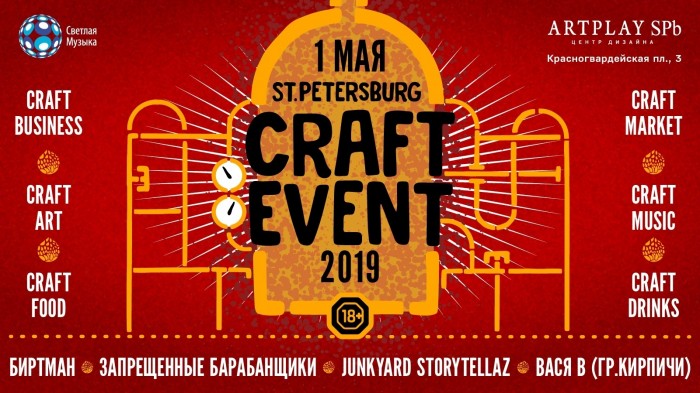 The timing of the festival:
May 1, 2019
The venue of the festival:
Saint Petersburg, center of design ArtPlay
A visa is required:
For citizens of Russia is required
We are announcing the full program of the festival! This year the festival offers visitors more than 60 independent Breweries in Europe and Russia in the section Craft Drinks, a top crafting food Craft Food, Craft Market, hit last year Craft Sport master classes and lecture space business Craft Business.
Section Craft Music traditionally will enjoy an impressive programme: concerts of vocal and instrumental ensemble of overwhelming joy , BERTMAN, amazing musical and provocative project FORBIDDEN DRUMMERS, funk quintet Junkyard Storytellaz and Vasey V. from the group of Bricks with their recent album "Triumph".
Festival Of St. Petersburg Craft Event
May 1, ArtPlay design center
Tickets are already on sale: vk.cc/8R9BZA
News
No news to display