Kurt Cobain Birthday Fest 2020 in St. Petersburg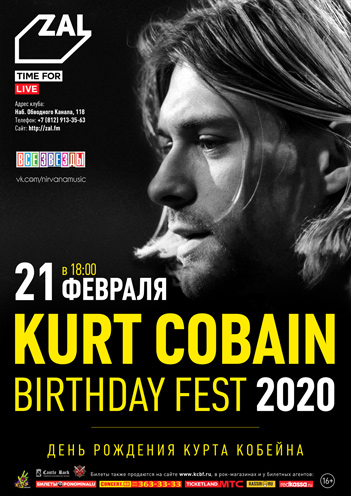 The timing of the festival:
February 21, 2020; 18:00
The venue of the festival:
Club "ZAL", Embankment of the Obvodny Canal, 118 lit. C, St. Petersburg
A visa is required:
For citizens of Russia is not required
Kurt Cobain Birthday Fest – an annual festival dedicated to birthday of Kurt Cobain, which unites musicians, brought up on the music of Nirvana, missed it all completely, to the last note.
You wait again for three hours this explosive grunge favorite songs by Nirvana and the unique atmosphere!
This is without a doubt, the main grunge event of the year!
Stay tuned
News
No news to display