In St. Petersburg will host the "Great family festival"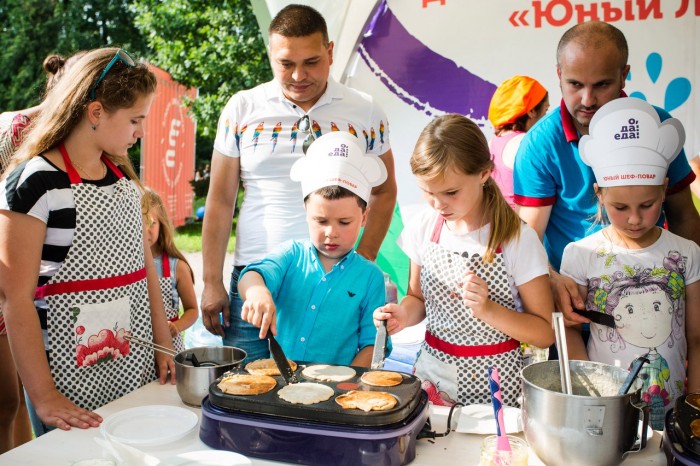 The timing of the festival:
June 1, 2019
The venue of the festival:
Saint Petersburg, Primorsky victory Park
A visa is required:
For citizens of Russia is required
The international Day of Children – June 1 in St. Petersburg will host the first "Great Family festival" from the creators of the popular "Oh, Yes! Food!". One day in the seaside Park will be a super-city for the whole family under the open sky.
June 1 in the Primorsky Victory Park at the metro station "Krestovsky island" will be the first "Great Family Festival". The organizers promise to give the citizens a perfect output with the closest.
The festival will bring together children and parents of all ages to remind how important it is to spend time together, to relax and to learn, to play, to have fun, to learn new things and to show their best talents!
The festival's dozen venues, among which everyone will find something to your liking and interest, and some worth a visit for the whole family.
●"Family forum" with the famous leading Tutta Larsen – discuss important family topics – healthy eating, eco-friendly lifestyle, education, proper education, family planning, establishment of family traditions. Tutta and her guests will discuss the most topical issues in the relations between children and their parents: "Myths about gadgets: harm or benefit?", "When to give children money?" "How to talk with children about the intimate life of the family?", "7 principles of a happy marriage".
●"Listening to Stories" – here are your life hacks and life-story will tell a popular family bloggers and "Lazy mother – Anna Bykova" – "How to care for yourself during and after pregnancy?", "Pregnancy and vegetarianism – is it so terrible?", "School and how to live with it?".
●"My friend Alexander Pushkin" – a book on the grass area, where you can read the whole family books from modern publishing houses.
●Abra Cadabra entertainment, creative and sports workshops for the whole family.
●Beauty zone "Bahamas for mom" and the area of hard-core gaming for "Super dad"!
●Family cafe "Oh Yes! Food!" – culinary master classes, food for every taste.
●"Family market" – workshops with handcrafted goods (designer clothes, cozy pottery, hand-made accessories, more toys).
In addition, it offers the shares of the charitable Fund, bright flash mobs, surprises, contests, lots of music, emotion and beauty!
June 1, Primorsky Park of victory
News
No news to display