The rhythms of a big city: international festival Drumsfest Russia'19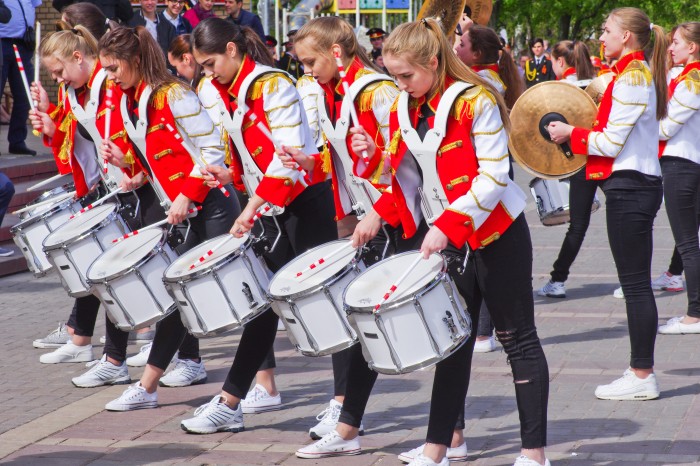 The timing of the festival:
15 may 2019
The venue of the festival:
On the grounds of the Moscow Museum and the Museum of Victory
A visa is required:
For citizens of Russia is required
Talented musicians, children and young people from 9 to 28 years old from around the world gather in Moscow for the main event in the industry, drummers and percussion instruments VIII international youth festival-competition "Parade drums".
In Drumsfest Russia'19, which starts with the support of International TV networks BRICS may 15, will take part more than 3 thousand contestants from around the world. Fight for the prize Fund will unfold in 11 categories of the competition in various areas and genres, from solo performance to ensembles and orchestras for wind and percussion instruments. In each category - its own international jury, which included legendary drummers, among which you will see Casa Rodriguez (UK), Miro Say (Slovenia), Damien Schmitt (France), Nebojsa Zivkovic (Serbia), Fidel Alejandro (Cuba), Dmitry Lukyanov, Lion Kepner and others.
The programme of events 2019, in addition to the workshops, qualifying and final rounds, as well as the most vibrant, dynamic and mass of category "Brass bands and marching ensembles percussion with elements of the parade" included: the exhibition "Moscow jazz" in the Center Gilyarovskogo and spectacular performance of the orchestras on Poklonnaya hill. The participants of the festival-contest, invited foreign artists and famous Russian performers will take part in the program "night at the Museum - 2019". On the grounds of the Moscow Museum and the Museum of Victory will be a drum show, solo performance artists and brass bands.
May 18, at 16.00, in one of the branches of the Museum of Moscow, Gilyarovskogo Centre, within Drumsfest Russia will take place opening of the exhibition "Moscow jazz", dedicated to the Moscow jazz musicians 60-80-ies of the last century. Invited to the opening of the famous jazz musicians Igor Butman, Alexey Kozlov, Anatoly Kroll, Armen and Mariam Merabova, Larisa Dolina. The exhibition will run until 15 June.
At the same time with "Moscow jazz" in the second building of the Museum of Moscow from 15 to 19 may 2019 will be hosting a big exhibition of musical instruments from leading manufacturers, where visitors can get acquainted with the latest achievements in the field of production of electronic and percussion instruments.
The festival-competition of a large gala concert, which will be held may 19 at the outdoor concert venue of the Museum of Moscow with participation of jury members, competition winners and guest stars and their teams.

News
No news to display