Whether in the City! 2019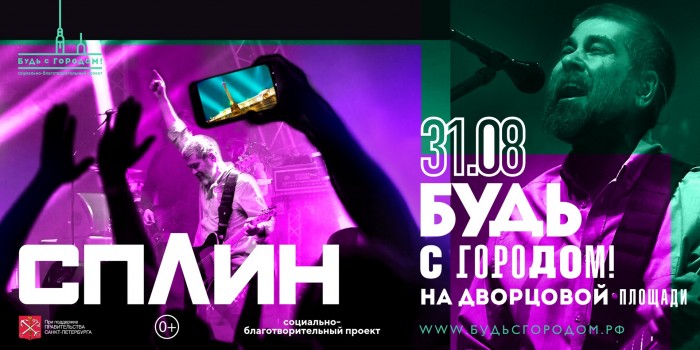 The timing of the festival:
31 Aug 2019
The venue of the festival:
Palace square, Saint-Petersburg
A visa is required:
For citizens of Russia is required
"Stay with the Town!" August 31 - a Day of kindness in Saint-Petersburg.
The celebration on Palace square. Admission is free!
▬▬▬▬▬▬▬▬▬▬
From 17.00 on the main stage of the project "Be the City!" will begin the concert.
Simultaneously on Palace square will start a program of interactive events, from charity organizations.
It's a feast for guests from 0 to 100 years. There will be flash mobs, interactive theatre, theatre, stilt-walkers, creative workshops, sports relay races, photo zone, a charity fair, concert and more.
You will also be able to obtain information on the activities of the St. Petersburg volunteer and charitable organizations.
The entrance to the Palace square free.
▬▬▬▬▬▬▬▬▬▬
With the support of the government of St. Petersburg.
Our mission is to draw attention to the role of charitable organizations.
News
No news to display