The disco 90s 2019 in Saint-Petersburg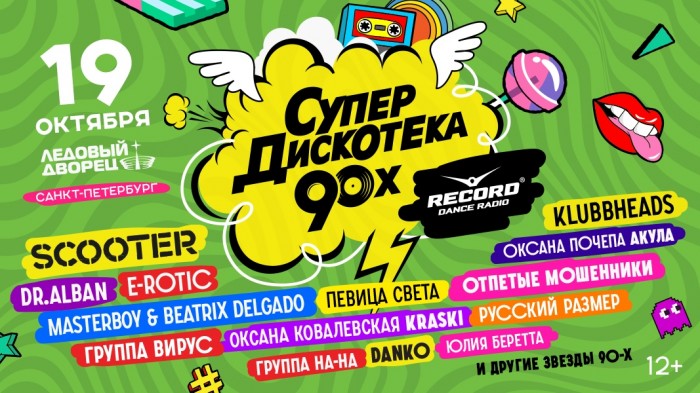 The timing of the festival:
19 Oct 2019
The venue of the festival:
Ice Palace
A visa is required:
For citizens of Russia is required
On October 19 we will turn the Ice into a giant dance floor: put the stage in the center of the arena, open all the stands in a circle 360 degrees and allow the audience to dance even on the seats! In the lobby of the Ice by recreating the world of the 90s, but in the arena will turn nostalgic videos.
A part of the artists: Scooter, Dr. Alban, Masterboy & Beatrix Delgado, erotic, Klubbheads, dirty rotten scoundrels, Oksana Pochepa Akula, the group "Virus", the singer of Light group "on-On", "DANKO" Oksana Kovalevskaya KRASKI, Russian Size, Yulia Beretta and other stars of the 90s.
News
No news to display