SUPERDISCOTECA December 90th in Moscow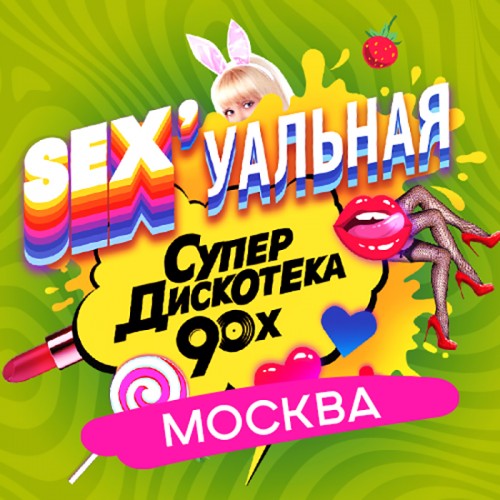 The timing of the festival:
06.12.2019
A visa is required:
For citizens of Russia is not required
6 Dec we'll have a Moscow old-school rave!
Every year the main metromagazine the country changing the concept of the show! This year the audience waits for the bomb — "Agualina" Superdiskoteka! After all 90 of us came SEX!
The music of the erotic "Max dont have sex with your ex..." we'll meet with SEX symbols of the 90s: from Pamela Anderson to Brandon from Beverly hills 90210! Try SEX-Luke 90: from tight leggings to short tops and tight Badanov! Igralnye sing the songs from the "Sexual revolution" of Army of Lovers to "Girls-night" Lada Dance. View Igralnye movie scenes from "Emmanuelle" to "Titanic."
Artists: Scooter Hands Up!, Ivanushki International, Masterboy & Beatrix Delgado, the group "on-On", group "VIRUS", erotic, dirty rotten scoundrels, Klubbheads, DJ Groove, Yulia Volkova, the group "Russian Size", Oksana Pochepa AKULA, the singer Sveta, Oksana Kovalevskaya KRASKI, DANKO, Julia Beretta and SASHA GRADIVA (singer Sasha).
Tickets: vk.cc/9bRc77
News
No news to display