Festival Before it's too late November 11 at Zoccolo 2.0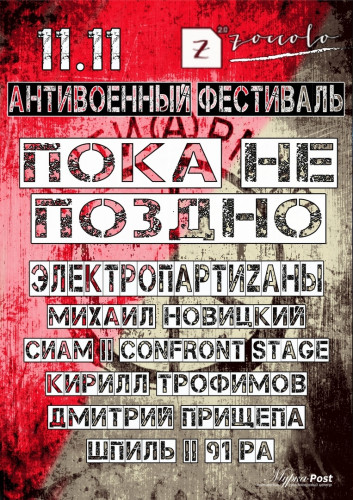 The timing of the festival:
11 November 2020
The venue of the festival:
Ligovsky prospect, 50, bldg. 3, St. Petersburg
A visa is required:
not required for Russian citizens
Музыка – это культура. Благодаря ей, мы высказываем свои чувства и эмоции. Это универсальный язык общения. Но о чем сегодня горят музыканты? В чем состоит главное послание человечеству современных представителей культуры и искусства? Пришло время сказать и спеть - нам не нужна война!
Оставляйте заявки на участие в Фестивале здесь: https://vk.com/topic-198929948_46130634
News
No news to display