Uletay / Yletay 2021
The timing of the festival:
15-18 july 2021
The venue of the festival:
Russia, Udmurtia, Sarapulsky dist., Lagunovo, Uletay pole
A visa is required:
Russia
In recent years, the Fly Away festival has become one of the most famous in Russia and most likely the only major open-air rock festival that took place last year, in 2020.
This year, the festival is already in full swing declaring line-up and sharing the daily breakdown.
From Thursday to Sunday, such artists as LUMEN, Alice, Anacondaz, NAIV, AriA, LOUNA, SPLEEN, Cockroaches will take the stage! and many others.
The daily breakdown is already available below: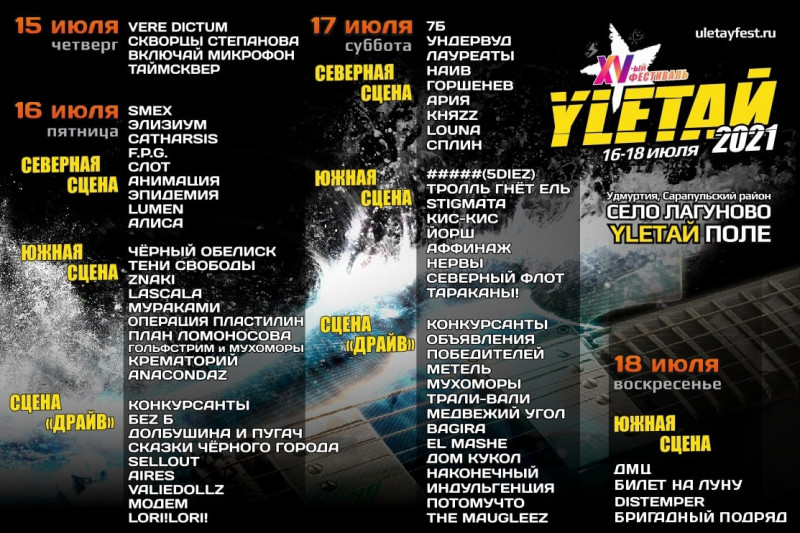 Tickets for the festival can be purchased here:
E-tickets here: https://drivegrup.ru/ticket/drive
Points of sale in the regions: https://vk.com/topic-10571147_43199954
News
No news to display