Yeltsin Center captured musicians
Notice
: Undefined index: wrap_width in
/myarea/web/mesmika/public_html/templates/boxed/content/default_item.tpl.php
on line
49
>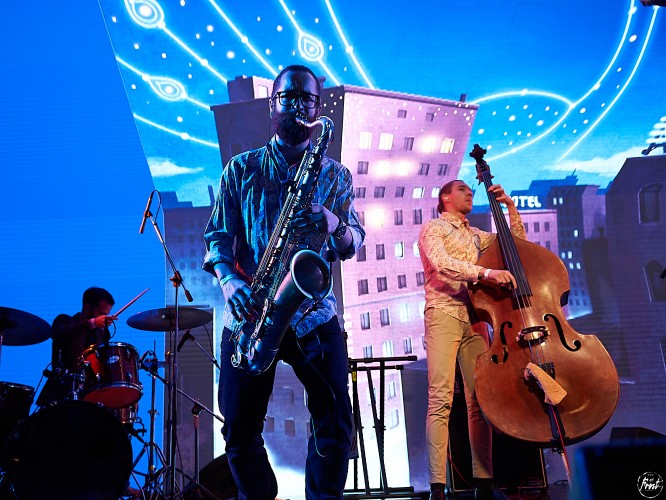 Notice

: Undefined index: wrap_width in

/myarea/web/mesmika/public_html/templates/boxed/content/default_item.tpl.php

on line

49

>

Photo source:

the press service of the festival
Author of the photo: Mikhail Morozov

Notice: Undefined index: wrap_width in /myarea/web/mesmika/public_html/templates/boxed/content/default_item.tpl.php on line 49
>

The festival unites young musicians from across the country. They present their projects to the audience of the festival and members of the expert Council.

The speakers today have already shared the first emotions. "From the festival experience is great, need to do more of the showcases, because really, from the chaff to separate grain and gold to find. People come who have something to say" - a group KennedyPark about the festival.

Jacob Ermoshkin from the group of "First Time"told about his impressions of the event: "It's an incredible feeling to see, on the one hand so eager to succeed, to achieve results for young children, and on the other hand, is the number of true gates of music world in one place. Thanks to showcase New/OpenShowcaseFestival"

On the first day of the festival, the experts conducted 3 lectures and discussion about the promotion of musical events. And also appreciated the first part of the projects and live performances of musicians.

The expert of the festival Alexander Gamayunov (RoofFest) said that today had to evaluate projects without visual and audio interpretation that is difficult. "The second part of the performances was cool. Hard, but for a short period of time to listen to a large amount of material is great. The format of the festival just super."

In conversation with Michael Ginzburg (UniversalMusicGroup) also discussed the complexity of the perception of a musician in isolation from his usual environment. Not everyone managed to submit their projects. But, of course, the existence of such "events" - this is cool: "people Need to educate".

Tatiana Panteleeva (DoingGreatAgency) agreed that such festivals should spend: "the Festival is very cool, very interesting format to watch and to listen. For a short time to comprehend the material – hard, but the atmosphere of the event enjoyable"

Evgeny Gorenburg (UralMusicNight) said that "the outcome of the review early, but the festival turns out. Everything is positive from both the artists and the experts. Waiting for tomorrow".

The expert Council includes famous Russian and foreign figures of the music industry: Michael Ginsburg (UniversalMusicGroup), Semyon Galperin (Tele-ClubGroup), Alexander Gamayunov (RoofFest), IngridKohtla (TallinnMusicWeek), Vadim Petin (Invasion), Anton Rastovich (JAMClub. Jazz club Andrei Makarevich), Sergey Mudrik (Evening Urgant), Tatiana Panteleeva (DoingGreatAgency), Maxim Olives (Brainstorm), Katerina Pavlova (SoldoutMafia) Pavel Klinov (POLYGON. ConcertAgency, Mill), Evgeny Gorenburg (UralMusicNight).

The project is being implemented through a grant of the President of the Russian Federation, provided by the presidential grants"