Vladimir Shahrin has told about the postponement of the concert and 600 kg of "vinyl", which is stored at his home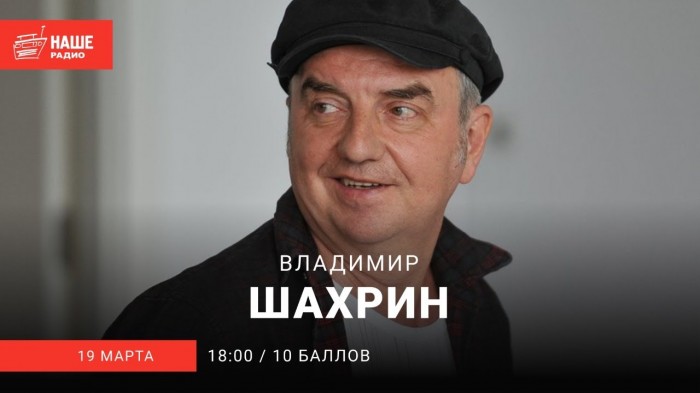 Photo source:
Press service
Show for the 35th anniversary of the group "Chaif" in Moscow will not take place due to the coronavirus. The leader of the group "Chaif" Vladimir Shahrin has been to the Studio "Our Radio" on the popular show "10 points", where he told the presenter Igor Sedov and fans about the postponement of the anniversary concert.
- When I got the news that the concert needs to be moved, was a real "blast" head. Passed the first 10 cities the anniversary tour, only skated this program. I hope that the collective mind will be able to defeat the bacteria, and all of us by mid-summer to the "INVASION" and Our autumn concerts will in a good mood, and think about it with a smile."
Igor Sedov asked as been able to maintain a full schedule of anniversary tour.
- The roads themselves are heavy, time zones. Now just went in Primorye and the far East. On the plane to sit a long time is not very easy. The pleasure that you get from concerts, it compensates for all. We actually have the whole tour was arranged very well. First, we give concerts in a day, ie play in 5-6 cities are, respectively, 14 days. Then go home for 4 days, as we say, a change of clothes. It is important for us to have the pleasure to see a concert you can remember. Until we get there".
Vladimir Shahrin admitted that when it happens at home, every day listening to music.
- I have 4 vinyl players, and about 3 million vinyl records. Now, after 3 million lost count, I realized that it is now easier to determine weight - 600 kg approximately. When I'm home, every day listening to music: 35-40 min. in the morning, be sure to Choose record what I want and exercise".
Learn about the transfer dates of concerts "DDT" on the official website and social networks group, the full interview with the Maestro is available on the website nashe.ru and social networks stations.