Gromyka band auctioned artifact from the presentation of the album "Wolfram and Molybdenum"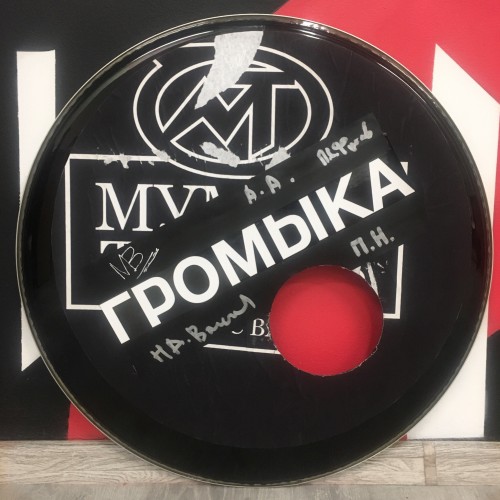 Photo source:
press@soundreliz.com
On 9 November a group of "Gromyko" playing "a heavy psychedelic twist" with the aesthetics of the late Soviet era, put on the platform SoundReliz for auction a unique artifact - plastic with the bass drum, which the drummer Peter N. Vaskovsky played during the presentation concert of the album "Tungsten and Molybdenum" in Moscow club "Mumiy Troll Music Bar" on 29 April 2018. Plastic in working condition with signs stickers "MT Bar" and a sticker "Gromyko" and signed by all team members. Initial price - 3000 rubles. The auction will run until 30 November 2018.
Link to the auction: https://soundreliz.com/auction/33
Earlier we published a report about the concert Gromyko in Nizhny Novgorod and interview with Maxim Valerievich.