On the anniversary concert of Alexander Ivanov and group "the Rondo" in Kazan
Notice
: Undefined index: wrap_width in
/myarea/web/mesmika/public_html/templates/boxed/content/default_item.tpl.php
on line
49
>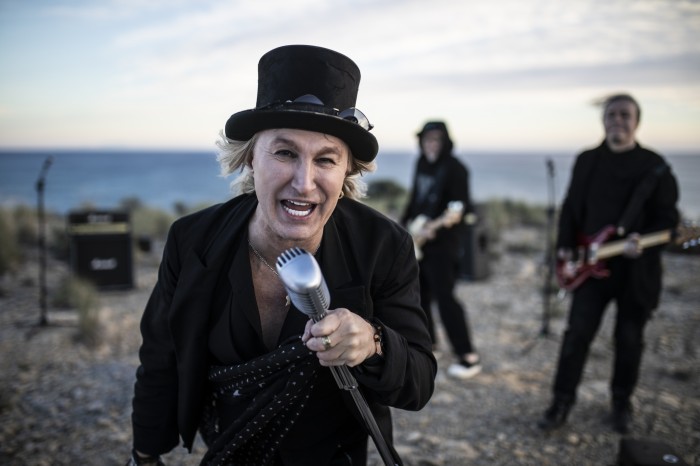 Notice
: Undefined index: wrap_width in
/myarea/web/mesmika/public_html/templates/boxed/content/default_item.tpl.php
on line
49
>
Photo source:
the press service of the artist
March 8, 2020 on the stage of the entertainment complex "Pyramid" (Kazan) was made by the legendary Alexander Ivanov and "Rondo". This wonderful celebration could not think of a better gift for your beloved, than the tickets to their concert, especially the musicians arrived with a new commemorative program. It is therefore not surprising that almost from the first song in the hall was warm and friendly rock-n-roll atmosphere. The audience, mostly women, do not hesitate, sang and danced to the popularly beloved hits that came one after another: "I'll remember", "My unkind Russia", "Night", "Moscow autumn", "the Pale bartender", "God, what a trifle", etc.
A pleasant surprise was the performance of the group masterpiece, a new song, "Forgotten", the song "sky train" with the poignant refrain: "I have lived so wildly, I lived almost on the verge, on the train to heaven having bought the ticket" and the smash hit "the Dark night" by Nikita Bogoslovsky and Vladimir Agatov.
Well, the song "She believed in the tale" and all seems to be forced to cry a large part of the hall. It's amazing how accurately its authors and performers managed to convey in the composition of all the contradictory and paradoxical nature of life, where the beautiful and the ugly are inextricably intertwined.
Not to mention in any great form is the frontman of the band in his 59 years. Young teams need to learn at his theatrics and ability to maintain and increase the interest of audiences of all ages and status.

Before one of the songs of Alexander Yul'evich satisfied with an unceasing applause and ovation from the audience, expressed the hope that the concerts in Kazan on March 8 will become a tradition. I hope it to happen. Moreover, each concert of Alexander Ivanov and Rondo band is a real cultural event for a long time leaves a pleasant aftertaste.

The only negative of the evening and failed to buy this evening a luxury vinyl reissue of "Sinful soul sorrow". But nothing. It can be acquired, as they say.

Author: Farid Dibai

Notice: Undefined index: wrap_width in /myarea/web/mesmika/public_html/templates/boxed/content/default_item.tpl.php on line 49
>
Notice: Undefined index: label_in_item in /myarea/web/mesmika/public_html/templates/boxed/content/default_item.tpl.php on line 50


Artist: