​EJ: Really happy with where my productions are at right now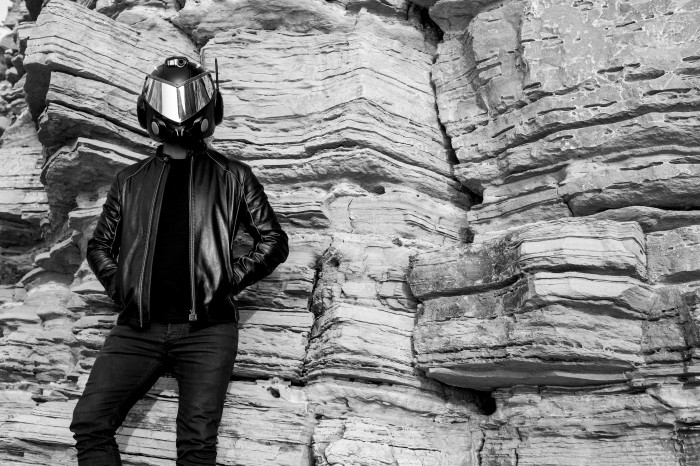 Photo source:
пресс-служба ​EJ
EJ is the exclusive and mysterious resident DJ for the global entertainment brand and race championship, Formula E, as well as one of the freshest talents on Gareth Emery's record label Garuda.
You have a new record out called 'No More Chances'. What was the process behind this record and why the name?
EJ: Nearly all the tracks I release I want to be able to play at Formula E, the electric street racing championship I am resident for. I perform to the cars racing around the track which is really exciting so all my music has to have high energy to it. I start from there really. Then the idea develops into what also would work well at a club / festival. My latest releases are out on Garuda so they have been really supportive helping me develop as an artist and offering advice, which is where the original idea for vocal chop came from. The name really came from the racing. You have No More Chances so do you absolute best and smash it!
You have huge support from some world known DJs. How do they help you?
EJ: Well signing with Garuda I have the support of Gareth Emery and Ashley Wallbridge which has been amazing. Especially Ash for help and direction on the records. The guy is so talented! Then there are the likes of Armin Van Buuren and Andrew Rayel playing my tracks on their radio shows which really helps for getting my name out there.
How long have you been producing / DJing?
EJ: I have been DJing for quite some time working with major dance music brands, but only really producing over the last 4 years. Really happy with where my productions are at right now. I put that down to the support and knowledge of all the fantastic people I have got to and still work with.
Does the fact that nobody knows who you are influence your popularity? What is the main idea in remaining mysterious?
EJ: It was an idea that I created when I first started working with Formula E. I wanted a DJ persona that could grow alongside the championship, so EJ was born. I don't know if it increases my popularity, but it definitely turns heads and now at the races there are a lot of people wanting pictures and autographs, and wearing my t-shirts and hats. That's pretty cool!

Does Formula E connect with working as a DJ? Does it bring you any inspiration?
EJ: Yeah definitely. Formula E is all about entertainment and with the cars being electric we add music to enhance the experience. This year I started doing EJ shows on the main stage to crowds of up to 10,000 ahead of the podium, and I plan to develop this for next season. It's a lot of fun. Then throw in the pre parties and after parties and it's a pretty awesome tour! I think the travelling really helps with inspiration. You get to go to some incredible places which I feel helps creatively.

Has anybody ever tried to take your helmet off?
EJ: Kylie Minogue tried to have a good look once. But then again it wasn't hard as she was just looking up at me :)

Is EJ abbreviation? What does it mean?
EJ: No abbreviation. Originally it was Formula EJ but just EJ feels better :)
Do you plan to reveal yourself one day? If yes, how will it be?
EJ: Maybe? Its too much fun at the moment though. Would be nice to not be so hot when I play though. Some of the countries I perform in can be over 40 degrees!
You are touring around the world and the list of countries you have visited is impressive. Is there any country you have never been but want to go?
EJ: I have always wanted to go to Australia. Hopefully Formula E will have a race down there soon and I can base a tour around it. I would also love to go to Japan. I love the culture and especially the food!
What is your biggest achievement in your life?
EJ: Music wise having Armin Van Buuren open up his ASOT radio show with my previous release Slipstream. That was pretty fucking cool. Gig wise probably playing at Ultra Music Festival in Croatia. I got to play on the Arcadia Afterburner stage which if you haven't seen it, check it out. So sick!
What is coming next for EJ?
EJ: A lot more music out on Garuda. There should be a few more releases this year and I am working on a very special project for 2019. Touring wise I have signed with Assured Agency so we are working on dates outside of the Formula E calendar. I do love playing at the races and on the main stage, but would love to be more in clubs and festivals. Watch this space!
Версия на русском: https://mesmika.com/articles/703-ej-vsja-moja-muzy...