Surganova and Orchestra in Smolensk on March 4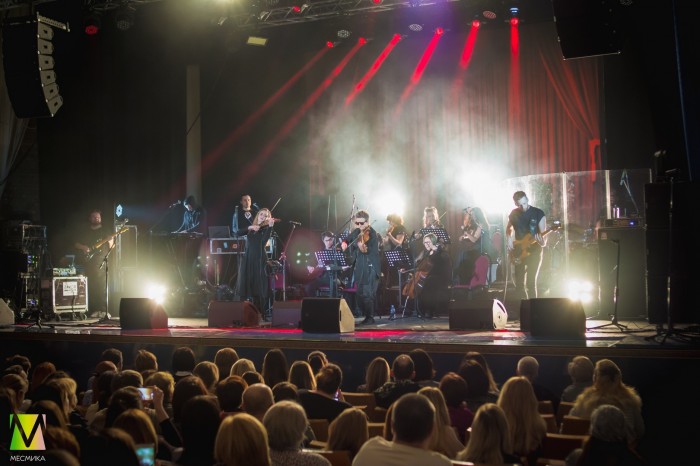 Photo source:
Alexander Kalachev // MESIKA
March 4 in kdts "Provincial" city of Smolensk rocked big show group Surganova and the Orchestra. Artists made a real musical performance. On stage the orchestra of the Svetlana has turned into a single living organism with a multitude of voices that spoke a variety of tools.
Her performance is always a real surprise for the audience. It may even begin with poetry. Surganova reads his most vivid work, as well as poetry close to the hearts of all lovers of Russian classics poets. Akhmatova, Tsvetaeva, And Brodsky.
On this day Svetlana was opened for the audience. In the hall was unbelievable, and lamp warm atmosphere despite the playful and passionate motives. This music herself, and makes to dance, surrendering to the rhythm. The singer always proves to lovers of good music that every song is important, what the set list was made not just.
The songs complement each other and give the impression that the artist tells a long and amazing story to your audience. Everyone finds something of their own and live every line with her. These songs often helps to survive the difficult moments and, even in the most hopeless, as it would seem, to believe that all must be well.
Svetlana admire how young listeners soon discover the world of music, and experienced music lovers. Difficult to describe all those bright and juicy images that arise before the mind's eye listening to this confession of a beautiful woman. She screams, everyone gathered in the hall: "People who love each other." Two incredible hours of continuous sound pass very quickly. And so I want to hear again and again these melodious lines.
By the way, in the room no one indifferent. Unusual, really sincere and distinctive work Surganova, its versatility and sensuality ..
And that's the end of the applause. The spectators were lined up to transmit flowers. Excitedly wished good luck and success in work.
Summing up, I wanted to say: "Dear Svetlana Yakovlevna! Always keep true to himself and his talent".
Author: Victoria Pantyukhova
See photos at the link.